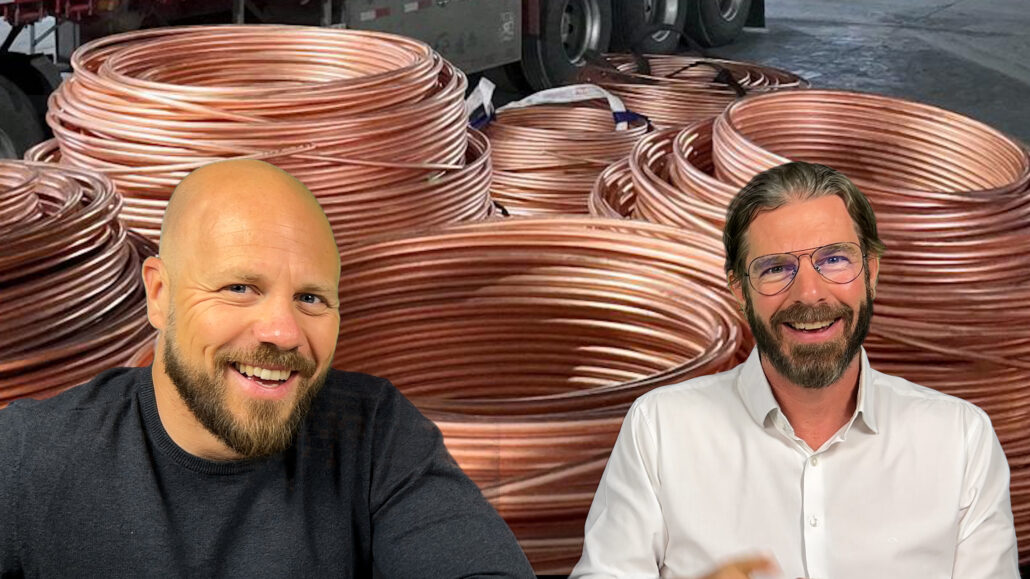 Copper Investment Simplified: Seizing Opportunities in the Copper Market
In the ever-changing world of investments, copper is gaining attention as a valuable resource with a bright future. Unlike oil and precious metals, copper is becoming increasingly important, especially in the context of the energy transition. This article will explore the growing demand for copper, its significance in the evolving market, and simple investment options for beginners.
Understanding the Surging Demand for Copper
As the energy transition transforms industries, copper is set to play a crucial role. This essential metal is not only vital for traditional uses like electrical wiring but is also essential for emerging technologies such as electric vehicles and renewable energy systems. Projections indicate a 50% increase in copper demand by 2040, highlighting its significant potential.
Easy Investment Options for Beginners
1. Copper Investment through WisdomTree's Copper ETC
For those new to commodities trading, investing in Exchange-Traded Commodities (ETCs) linked to copper can be a straightforward option. WisdomTree's Copper ETC provides an easy way to invest in copper without dealing with complex futures contracts.
2. Diversifying with Copper Mining Companies
To balance risk and reward, beginners can explore established copper mining companies. Unlike riskier exploration companies, these giants offer steady income streams and operational stability. Consider companies like BHP, Freeport, and Rio Tinto as potential investments.
Overview of Major Players in the Copper Market
1. BHP: Stability and Profitability
BHP, the largest mining company, combines profitability with stability. Despite external challenges affecting profit projections, its earnings per share remain resilient. Strategic partnerships, like the collaboration with Rio Tinto, reflect positive trends in the sector.
2. Freeport: Overcoming Challenges
Freeport's recent success in opening a mine in Mongolia demonstrates resilience in overcoming operational challenges. While facing some stock pressure, analysts cautiously remain optimistic, giving it a strong buy recommendation.
3.   Teck Resources: Focused on Copper's Potential Teck
Resources' strategic focus on copper positions the company well for the future. With ongoing developments in Chile and partnerships, Teck Resources remains a contender in the copper market.
4. Southern Copper Corporation
A Prudent Investment with solid reserves and a favorable dividend yield of 4%, Southern Copper is an attractive choice for investors seeking income. Its valuation aligns with peers in the industry.
5. Rio Tinto: Diverse Giant with Growth Potential
Beyond copper, Rio Tinto offers a well-rounded investment opportunity with a diverse portfolio. Strong dividends, strategic investments, and a broad resource base make Rio Tinto a compelling long-term prospect.
Navigating the Copper Investment Landscape for Beginners
In the dynamic world of commodities, copper presents opportunities driven by the energy transition. Whether choosing to trade copper futures or invest in established mining companies, the copper market offers potential for gains.
Start Your Investment Journey with Knowledge
Before diving into the market, it's crucial to gain knowledge. Explore our Academy for Investors and kickstart your learning journey with our courses. Understanding the market is the key to successful investing. Explore Courses Now.
Sources: